Bluxy POS is one of the leading Point of Sales applications in Saudi Arabia that provides you with a unique sales experience.
You can access the Demo Web App to feel the experience
user: mod@gmail.com
password: 123456
pin: 7744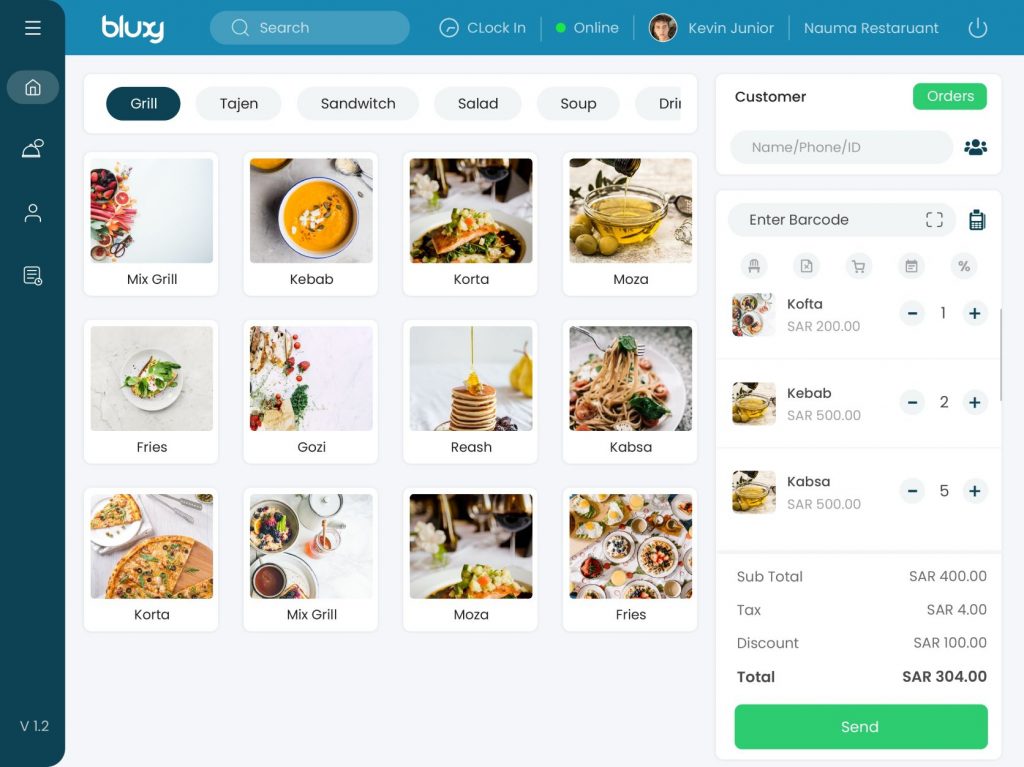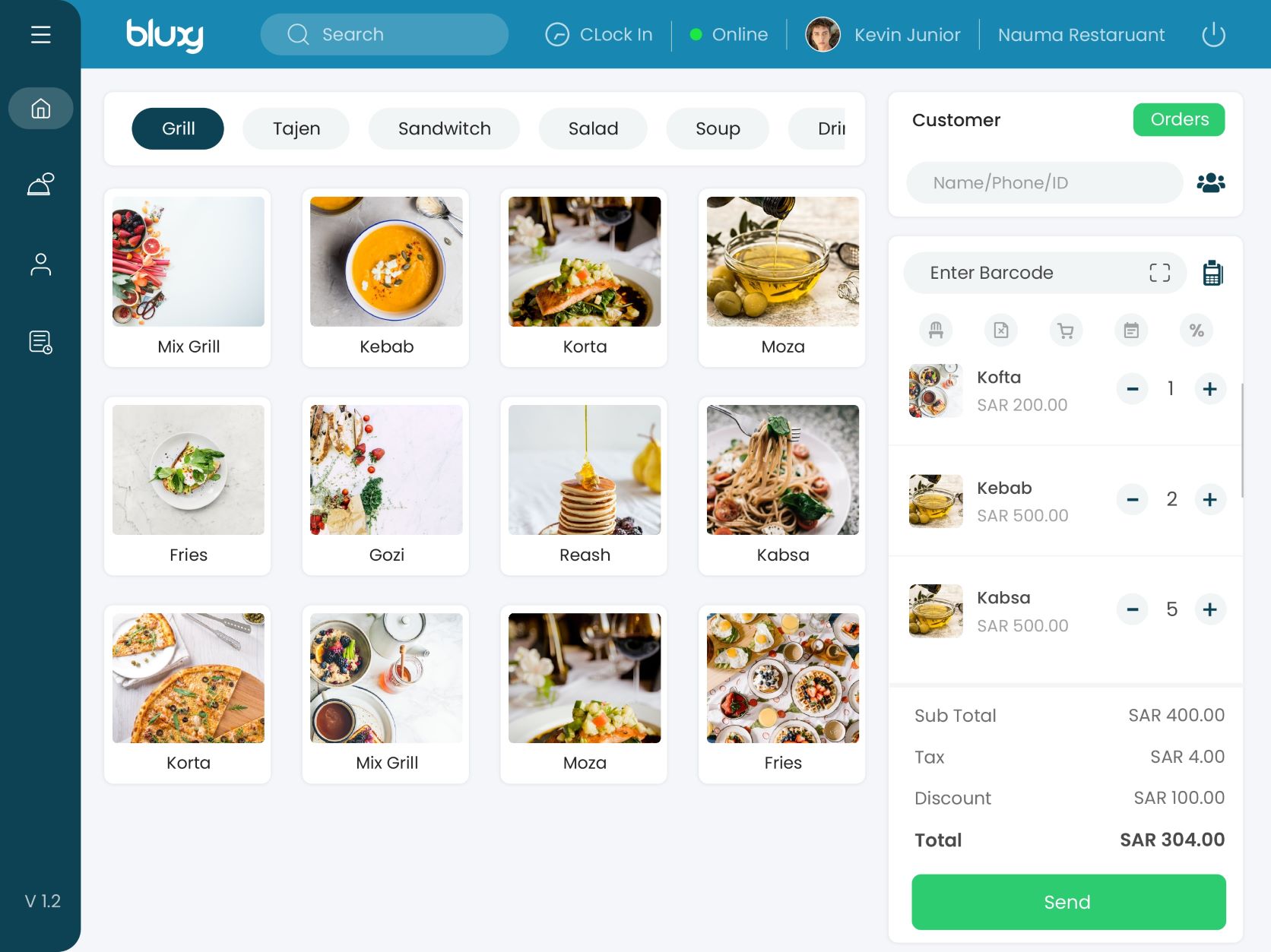 Where Can we Use Bluxy POS?
Simple yet rich interface that lets you do the job in few steps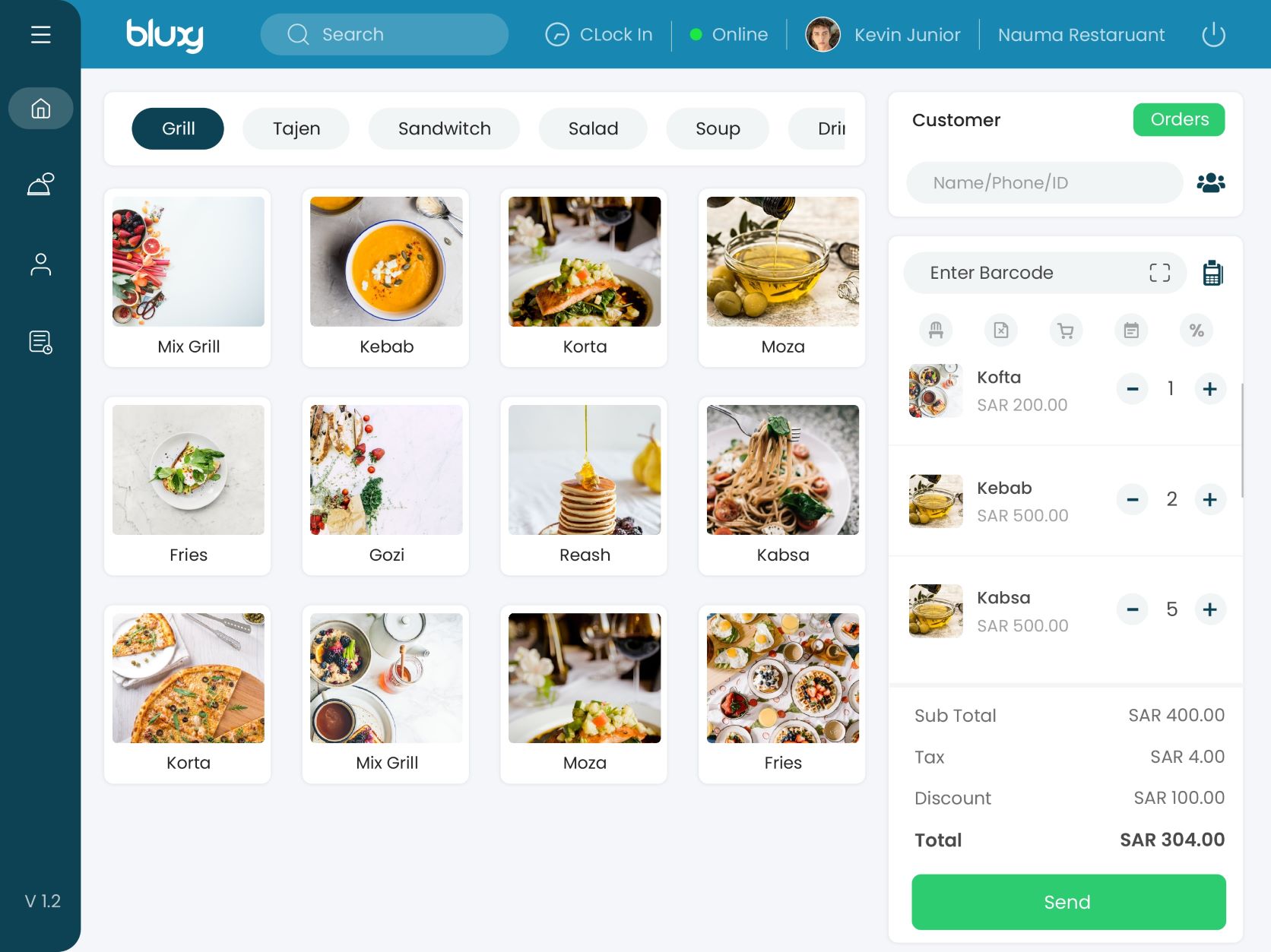 Cashier Friendly
A main view in bluxy is designed to make the sales journey for cashier and customer very easy. Also we are maintain the employee log to provide owner with a report that show the time of clock in and clock out for each employee.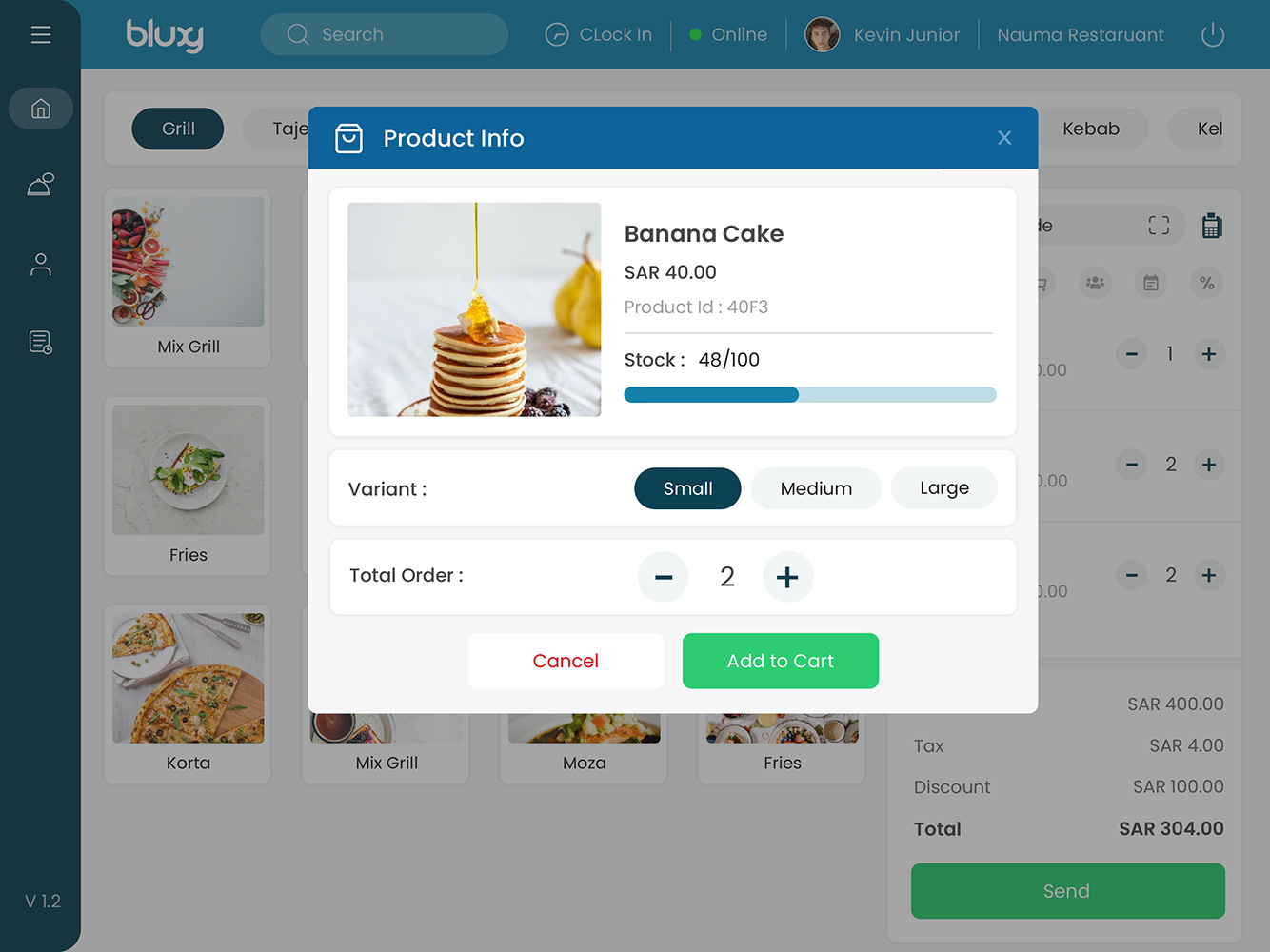 Flexible Products
Adding sizes and variants for each product is very easy process which make the sales and cashier experience much better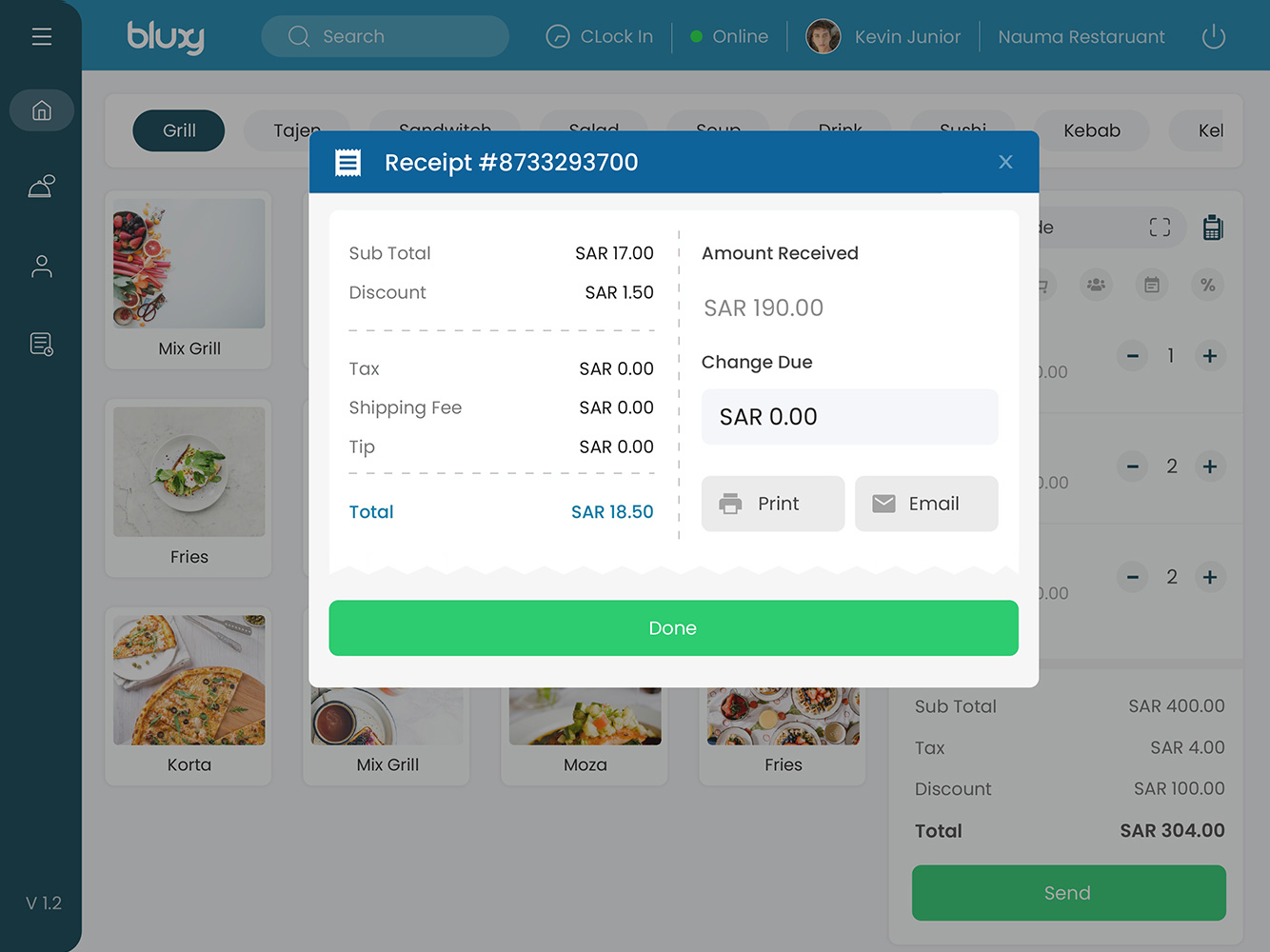 Customer Bill
A summary bill that show a summary bill for the transaction will show to confirm the order. The printed bill is following standard invoice format as per ZATCA.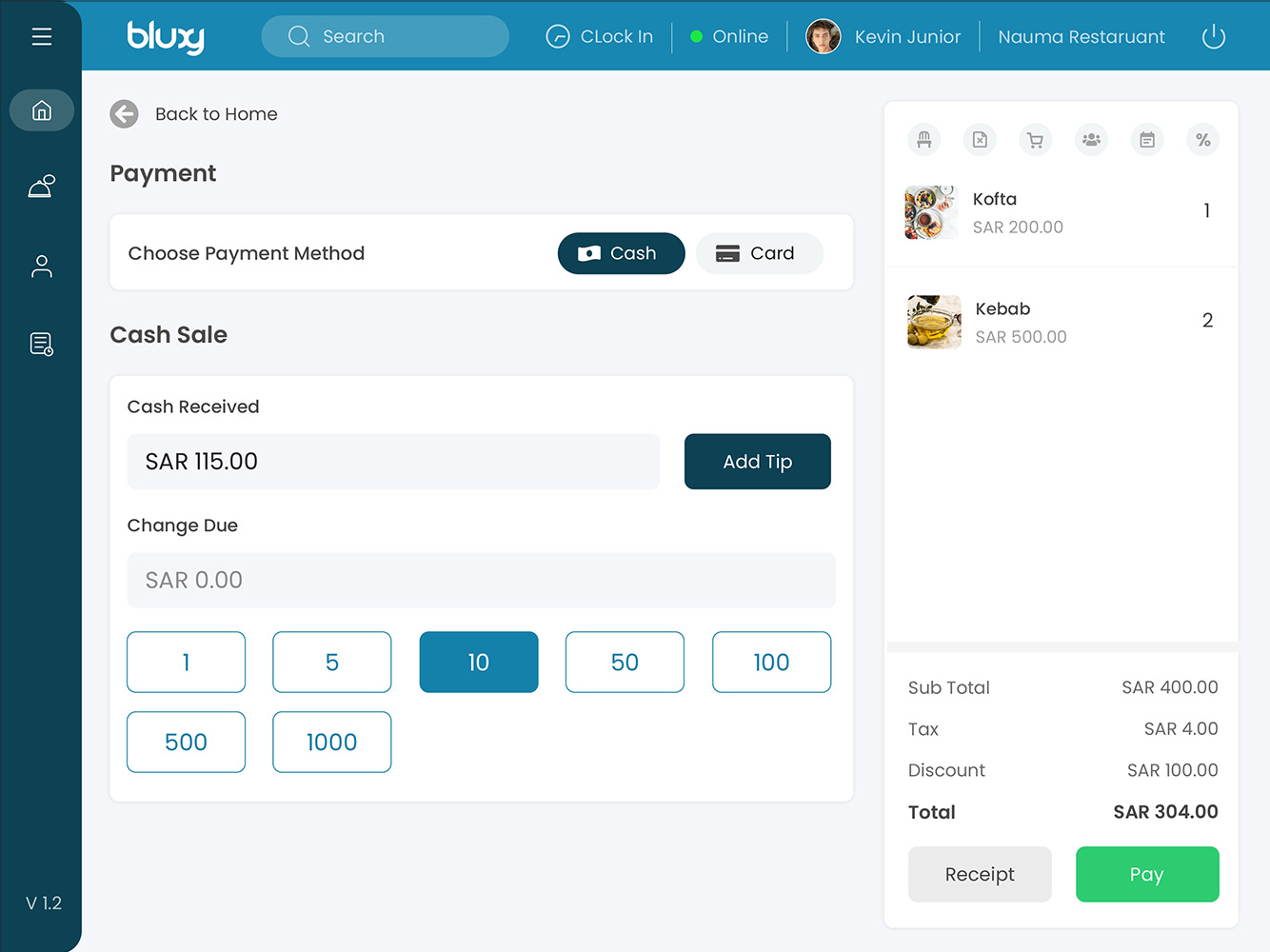 Order Checkout
Ending the transaction in bluxy is simple with automatically calculating the amount and the customer change due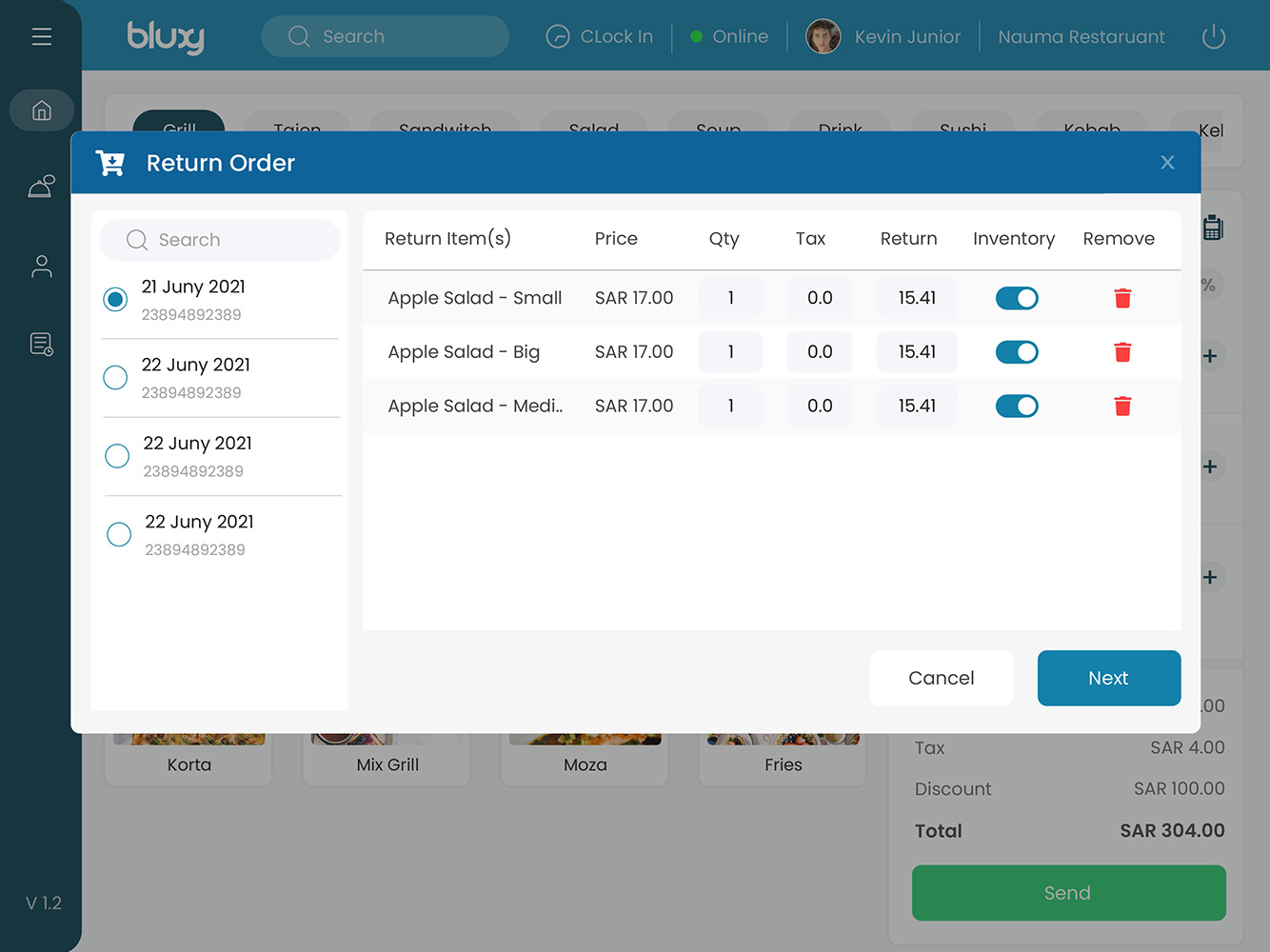 Order Return
Return order is the most important aspect of any POS system. We at bluxy having this features which allow cashier to search by bill number and return the order with two steps only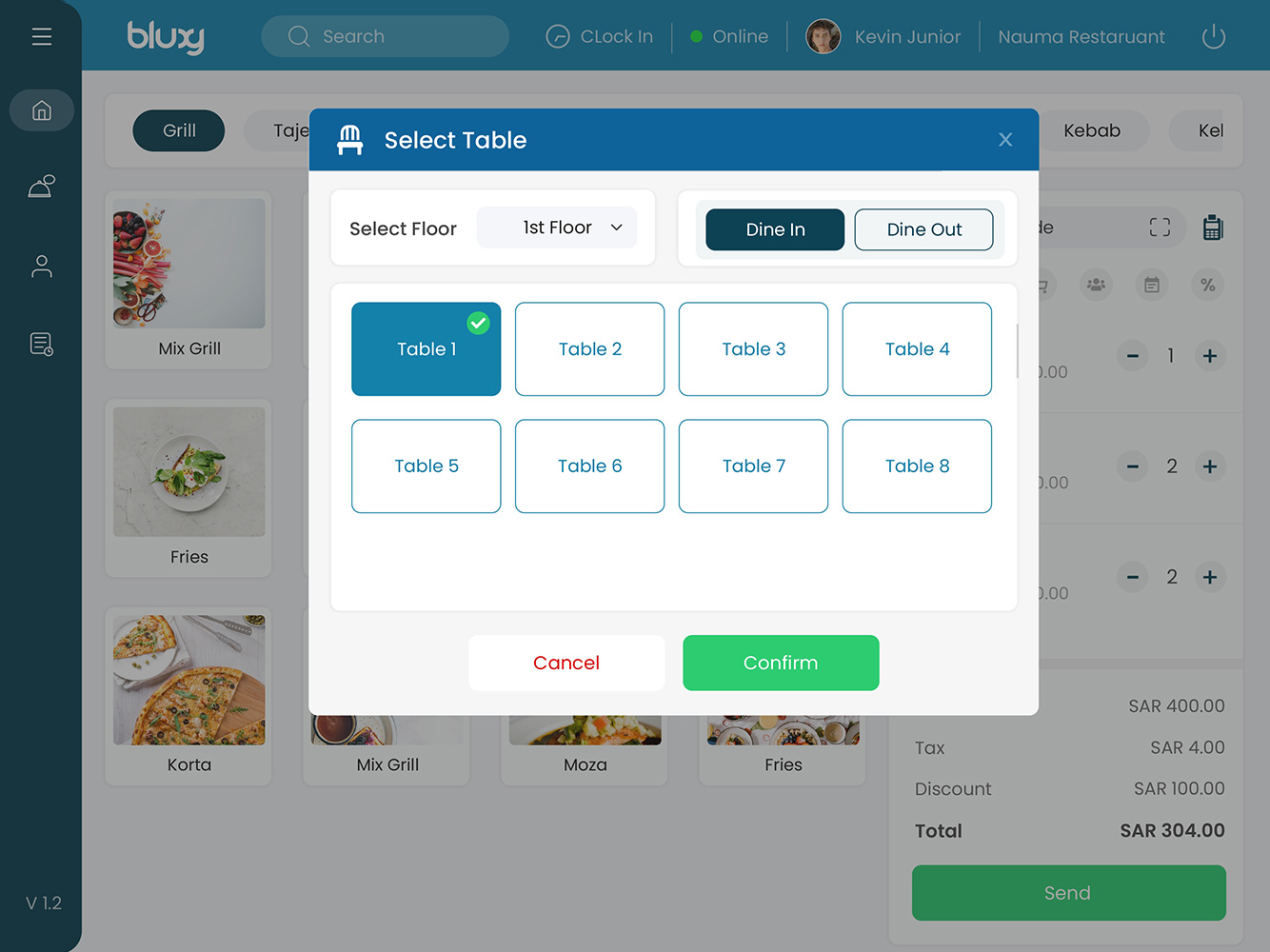 Table Management
Table management is allowing the restaurant to manage the dine in order with a unique view and showing which table is being used with details.
Trustworthy and cost-effective POS Software System in Saudi Arabia
With our POS Software System in Saudi Arabia, effectively organize your café or restaurant. This is a simple and effective software system for managing restaurants and cafes. You can try out the Demo Web App to get a feel for it. Practically all of the functions needed to run a restaurant, company, and kitchen inventory.
Bluxy Retail Pos Software in Saudi Arabia adds value to your business by providing functionality such as point of sale, multiple, tab ordering, and various reports such as tax reports, sales reports, and many more useful reports that can be customized based on your needs.